About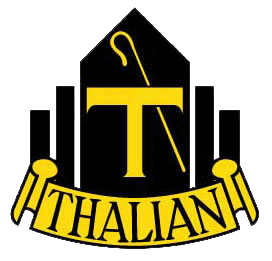 Society Challenge X marks the 10th year of the Society Alumni Participation Challenge which will end June 30. Larger cash prizes of $1,500 and $750, along with new incentives are up for grabs.
With the Spring semester abruptly moved online, society actives experienced the disruption of not just their academic year, they also lost opportunities to participate in a number of important society traditions and activities. There is no better time than now for Thalian alumnae to unite in support of the actives.
You can help the Thalians win Society Challenge X for a SECOND time by making a gift to the Thalian Society Endowed Scholarship, the Whittier Fund, or any fund designation you are passionate about. It would be wonderful for the actives to return in the Fall with extra cash in their actives' fund made possible by Thalian alumnae who rallied on their behalf.
A word about the Thalian Society Endowed Scholarship: In 2018, the Thalian Society launched a campaign to establish an endowed scholarship and have since raised $39,669. To reach full endowment, $50,000 is needed by 2023. This new fund will assist future Thalian actives exclusively. Two benefits of establishing an endowed scholarship:
Permanence. As an endowment, distributions will be made forever.
Growth. As the fund grows, from additional investments and investment returns, the scholarship awards can grow.
The Thalian Society will continue to honor Carlene Robertson Huey '66 and Chris Gillette '69 by making named awards in the fall and spring. These awards are in memory of two exceptional women who are honored and celebrated each year. Awards go to Thalian actives, allowing you to transform students' lives and honor your beloved sisters.
The more than $108,000 reflected above represents the collective giving of Thalian alumnae in the current fiscal year (as of July 1, 2019) to a number of funding priorities at Whittier College.
Give by June 30 to be counted for the Thalians in Society Challenge X.